Our initial letting service is fully inclusive and includes:
Full Advertising & Tenant Find, Tenant referencing including credit checks, Creation of AST, Initial Rent & Deposit Collection, Tenant Check In, Advising the Utility companies and Tenant Check out.
And all at no additional cost to you! Just one simple fixed fee covers all the above with no hidden extras.
Our local agents are always running special offers so call to see what we can do for you.
Our fee for letting your property will be up to 50% of the first months rent (min £395+VAT). Full management for just 10% + VAT (12%).
Services tailored to suit you the landlord. Competitive letting agent fees. Professional, local agents.
Just look at these recent testimonials:
"The Good Estate Agent have dealt with my properties for the last three years. During that time he has been honest, diligent and efficient in all his dealing with me. Even when we had big problems with a flood at my house the work that was put in could not be bettered. Would recommend him unconditionally."
"I am happy to provide a reference for The Good Estate Agent who currently provides property letting/ managing services for me. Rents are collected and maintenance arranged ensuring that our property lettings run efficiently and worry free for me. They have dealt promptly with any tenant queries and repairs that have arisen and their costs are very reasonable in comparison to the High street agents that I had used previously. I have no hesitation in recommending their services to other landlords."
Call us now on 0330 2230670, use the valuation button or email property@thegood.co.uk
Put us to the test and we will show you why we are the best at what we do.
If you're a landlord and you are looking for good reliable tenants who will pay the rent on time and look after your property, then we can help you.
Being a landlord can be stressful can't it? You want to protect your investment and ensure that it is giving you the best return possible, but how do you do this in the best possible way? You have a huge amount to consider and with all the ever changing legalities involved this can be extremely stressful and time consuming.
There's:
Finding good tenants

Referencing those tenants

Drawing up a valid legally binding contract

Constructing a photographic inventory

Protecting the deposit

Dealing with maintenance

Deposit/Tenant disputes

Collecting rent
Finding good Tenants
If only it was easy to find reliable, honest tenants who you could trust to look after your property? You can put an advert in your local newspaper but can often attract tenants who want to avoid credit checks and references often because they have bad credit or cannot give a good landlord reference. You're aware that the majority of people look online for property but as a private landlord how can you get your property on the major portals Rightmove & Zoopla? With so many people looking online how can you make sure you aren't missing out?
We will advertise your property on all of the major online property portals, Rightmove, Zoopla and Prime Location. We match the property to people we have waiting on our database. We will qualify all leads that come in to make sure they are suitable and organise viewings. We do the viewings for you. Try and find some-one asap to avoid void periods.
We take the stress away for you.
Referencing
The majority of applicants seem nice and trustworthy when you meet them in person but you've got to do your background checks for your own peace of mind and to avoid problems further down the line. How can you be sure they have a good credit rating and can actually afford the rent each month? Have you checked references from their previous landlord and employer? Wouldn't it be great if you could do something to minimize the risk?
We fully reference all applicants to make sure they have a good credit rating and affordability.
We check with the previous landlord to see if they have paid the rent on time and also if they've looked after the property. Would they rent to them again?
Call employer to check they earn what they say they do. Also check position permanent and not temporary or on a trial period.
Contract
Drawing up a water tight contract to protect both parties is an absolute must. You need something that will stand up in court and protect you should any problems arise. How do you get this right?
Inventories
Wouldn't it be great if your property was always returned to you in the same good, clean condition that it started in? Unfortunately as I'm sure you know this is often not the case. If you don't have a thorough photographic inventory clearly stating the condition of the property and it's contents at the start of the tenancy it is unlikely that you will have sufficient evidence to win any deposit disputes. This usually means that any cleaning or repair bills will fall to you to pay at your own expense. How will you make sure you stand in the best position to win the claim and cover your costs in order to get the property ready to let again?
We provide a thorough photographic inventory which is usually around 20-30 pages long. This will prove invaluable if any disputes. We have won a lot of disputes with our inventories and check outs.
We can also do a check out.
Deposit
You know you need to protect your deposit but where do you start and are you fully aware of the implications if you get it wrong? Deposit law changed from 6th April 2007 to say that all assured shorthold tenancy deposits must be protected by a government backed tenancy deposit scheme. As well as registering the actual deposit you also need to issue the tenant with the schemes Prescribed Information. If you fail to register the deposit or issue the information correctly then you could be faced with a fine of up to 3 x the value of the deposit.  Failing to issue this could also mean that you cannot legally evict the tenant using Section 21 procedure. Can you afford to get this wrong?
We give you the choice of lodging the deposit yourself with an approved scheme or we will lodge it for you with the DPS. We are fully aware of the legislation and will check we follow it correctly.
We will issue prescribed information to ensure you are covered.
Maintenance
You know the feeling, the phone call in the middle of the night, just when you are sitting down to dinner or when you are hard at work yourself. Why does it always happen at the most inconvenient of moments? Wouldn't it be great if some one else could take that call and deal with it all for you leaving you to concentrate on the other important things in your life.
You've heard of letting agents who offer a management service but aren't they expensive? You like to use your own tradespeople that you trust. You might even like to do the maintenance yourself. Keeping control of the costs is a top priority isn't it?
We give you the choice of contractors (your own or yourself or ours) We will always approve any work and confirm costs with you prior to any work being done so you can keep control of costs. Maintenance stated on and original invoices sent with your monthly landlord statement. 10% per month. Not expensive.
Disputes
So your move in went smoothly. Rent details have been organised, when it happened. The dispute! It may be a breach of contract, late rent, dispute on move out. Where do you go from here? It can all get very personal and upsetting
Rents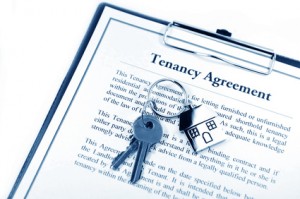 Wouldn't it be nice to take away the worry of whether the rent will be paid on time each month? Tenants aren't always aware of the fact that you may have a mortgage to pay and the banks won't wait for you. When they don't pay you've either got to take the approach of knocking on the door which not all people are comfortable with or leave another voice mail only to be told "I'll get it to you by the end of the week" How do you take the stress away.