Renting a home can sometimes be complicated, sometimes even a frustrating experience particularly if you have never rented before.
We at The Good Estate Agent do our utmost to try to ensure the process for tenants is as stress-free and swift as possible.
We love tenants so let us help you. To find your ideal property we need to know as much as possible about your requirements as a tenant. This includes your rental budget, the date by which you need to move, the type and size of property you need, etc. You can let us know all about your requirements by using our tenant registration link online by following the link thegoodestateagent.co.uk/tenant-enquiry
With a clear understanding of your requirements we will then be able to access all properties that match your criteria.
In the meantime, here are some frequently asked questions to help you.
Would I be a suitable tenant?
We have a large number of landlords who we deal with. Some of them have been with us for many years so we know their requirements. We ensure that we successfully match tenants to properties. If you have any concerns, your local agent will be happy to discuss with you.
Is there a non-smoking policy?
Most landlords look for non-smokers for their properties. However, we do have landlords who will accept smokers with pre-agreed terms.
What if we have pets?
We are a pro pet agency. We want you to feel at home in your property and believe pets help make a home. Some landlords will accept pets, but again with pre-agreed terms, usually smaller pets.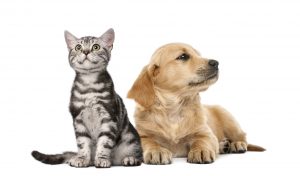 How will I know if we can afford the property?
You will have worked out how much you (and your partner) can afford to pay each month and taken this into account when applying for the property. Don't forget to take into account your other bills such as food, car, and so on. However, we will do an affordability check on your behalf and let you know if there are any concerns. If this does happen, then we will ask you for a guarantor. This is a person who will guarantee payment of the rent on your behalf if you are unable to pay it on an occasion for any reason.
How much do I pay initially?
A refundable holding deposit (to reserve a property) capped at no more than 1 week's rent. 
How much money will I pay for the deposit?
Following the introduction of The Tenant Fees Act a refundable tenancy deposit capped at no more than 5 weeks' rent where the total annual rent is less than £50,000, or 6 weeks' rent where the total annual rent is £50,000 or above
What happens to my deposit money?
All deposit monies are lodged with the Deposit Protection Service. They hold the money until you leave the property; then the deposit is refunded to you minus any deductions.
How long does this process take?
The process from applying for a property to moving in can take anything between 10 to 20 working days. It really depends on how quickly the applicant passes referencing.
Who is responsible for maintaining the property?
If the property is managed by The Good Estate Agent we will deal with any problems and queries you may have. If the property is let only, we arrange the tenancy only for the landlord. From the point of moving into the property the tenant then liaises with the landlord on any future issues. You are always our tenant so if you ever have any problems just get in touch and we will help you.
VIEWINGS:​
Viewings can be conducted 7 days a week. You can book a viewing by registering online or by phone 24 hours a day, 7 days a week. We usually accompany and conduct all property viewings and the Landlord will not always be present. In some cases, a Landlord may give us specific times for viewings, although we do ask them to be as flexible as possible. We normally keep keys and can generally access properties to suit your availability. To save time in the long run, you should try to ensure that anyone likely to share in the decision views the property as well.
After the viewing we need to know if you have any questions or if you are interested in renting the property. So please allow time to discuss your thoughts with us.
Please be on time for viewings. We will arrange to meet you at the property or, if it is more convenient, at our office from where we can drive you. Sometimes we can collect you from your home or your place of work, depending on where these may be.
MAKING AN OFFER
If the property is suitable for you don't delay your offer as it could get secured for let by someone else on the same day! When you make an offer you'll need to pay the holding deposit which allows us to take the property off the market while we conduct our checks and consult with the landlord.