Make sure a Good Estate Agent is looking after your property needs.
Professional local estate agent & letting agent. We've been building our business slowly and steadily since 2010 making sure we have only the best agents working for you.
Our team has been selling, letting and arranging finance for property for over a decade and we now have local agents based in all areas of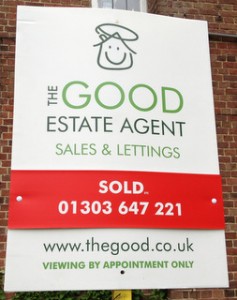 England, Scotland & Wales.
As estate agents our job is to get the best price for you.
How do we work? We have all the good bits of traditional estate agents but without the need for high street offices. For us it isn't about cost but more about service. After closing our high street offices we found that we were able to dedicate more time to you our customers without having to sit in an office. Our agents are much more like personal advisors than estate agents and we come to you making your life easier.
Our customers love us and you will love us too! We didn't just call ourselves The Good Estate Agent for fun! We are truly passionate about providing a first class service to you, our customer.
Each member of our team is dedicated to providing the very best experience for you.
Where do we advertise? We advertise your properties on all the major websites including Rightmove,Zoopla & Prime Location.

Estate agent & Letting agent
Thinking of Selling? Ask one of our local agents to give you a free valuation of your property. Call us on 0330 223 0670.
Thinking of letting? We've been letting and managing properties for a very long time now and our professional team know how to get the very best price for your property.
Not only that we will get you great, fully referenced tenants  who pay the rent and look after your property. Watch the short video below to see what we can do for you.
Landlords Watch our short video on how we can help you.