We are still giving £100 to the Hythe Triangle for every property listed with us for sale or let in and around Hythe.
The Hythe Triangle are well on their way to achieving the target of £27,000 to purchase the land and protect it from future development.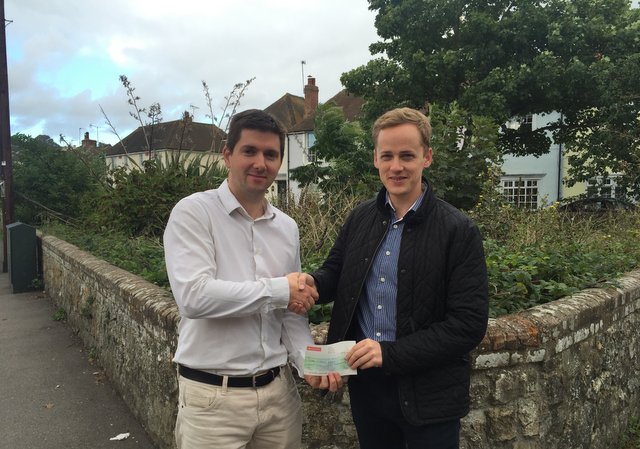 If you are thinking of selling or letting your property then you can help by contacting us for a free valuation.
As a thank you for your support we will also give you a 25% discount on our fees.
To find out more call 0330 223 0670 or email robbryer@thegood.co.uk
Pictured: Rob Bryer, The Good Estate Agent (left) with Ashley Tanton, Founder of The Hythe Triangle.